Manual Forms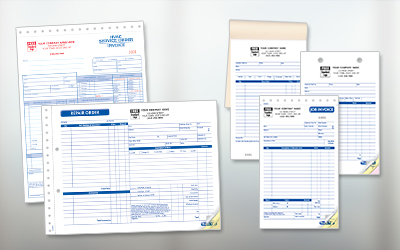 The right form for every business and every need.
Here's the bottom line: having the right general business forms for your particular company saves time, reduces errors and improves productivity. Your Safeguard consultant can help you find the right form or set of forms that will optimize your operations.
Don't see what you're looking for? Contact the consultant today who'll help you select the forms you need.


Most Popular Manual Forms:
Most Popular Manual Forms
Quote & Proposal Forms
Be more efficient by customizing the form with all the critical information fields you need
Clearly communicate the job details to the customer
Get customer's authorization with the signature line
Purchase Order Forms
Keep accurate records of orders and confirm what you receive
Improve work flow with the easy-to-use format that lists important details
Receipt Books
Write receipts on the go with portable book format
Look professional with the clean, organized format
Choose the best format for you: spiral bound or pocketsize book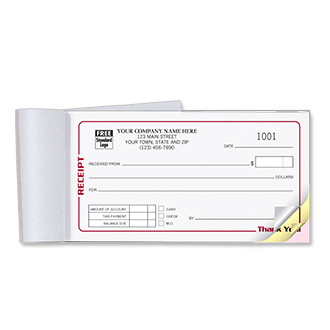 Select to View Larger Image
Classic Pocket-Size Receipt Book 6-3/4" X 3-3/8" Product Code: 691-2
Pocket-Size Receipt Book Marble 6-3/4" X 3-3/8" Product Code: 691T-2
Classic Receipt Book  6-3/4" X 2-13/16" Product Code: 693-2
Receipt Book Marble  6-3/4" X 2-13/16" Product Code: 693T-2
Register Forms & Registers
Simplify write-ups with preprinted areas
Keep accurate records with carbonless copy options
Make it easy to write receipts anywhere with portable registers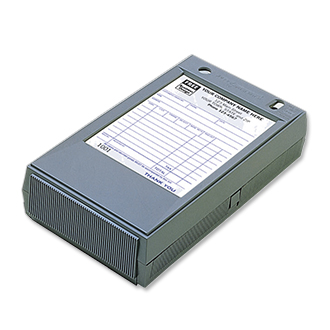 Select to View Larger Image
Plastic Portable Register For 4" x 6" Forms Product Code: D924
Plastic Portable Register For 5-1/2" x 8-1/2" Forms Product Code: D925 
Register Form Marble - Small 4" X 6" Product Code: 609T-2
Register Form Marble - Large 5-1/2" X 8-1/2" Product Code: 610T-2
Sales Slips & Sales Books
Give more details than a cash register receipt and feature plenty of space to record sales, credits, special orders, returns and more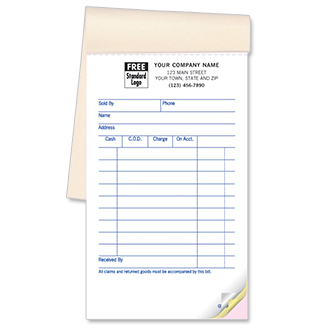 Select to View Larger Image
Classic Small Sales Book 3-3/8" X 5-1/8" Product Code: 0050-2
Classic Large Sales Book 5-1/2" X 8-1/2" Product Code: 0055-2   
Classic Register Form 5-1/2" X 8-1/2" Product Code: 0610-2      
Large Sales Book Marble 5-1/2" X 8-1/2" Product Code: 50-SW
Small Sales Book Marble 3-3/8" X 5-1/8" Product Code: 55-SW
Service & Repair Forms
Stay organized with carbonless copies
Look professional with your business information imprinted
Work easily with individual forms that are handy where and when you need them
Shipping & Receiving Forms
Clearly communicate with ample fields for shipping details, including hazardous materials
Increase efficiency by easily tracking shipments, repairs and inventory
Ship confidently with Bills of Lading that meet DOT and ICC regulations
Statement & Invoice Forms
Get paid faster by giving customers all the important details
Stay organized with carbonless copies
Look professional with your business information imprinted