Emailable Checks
Safeguard eChecks aren't some new payment method. They're simply regular business checks that you can now send via email. Here's how they work: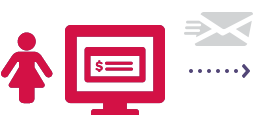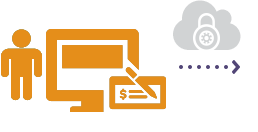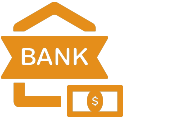 Issue Check
Sender logs in and fills out a check. Only recipient's email is needed for delivery.
Receive Check
Recipient retrieves check from secure, online system.
Print Check
Recipient simply verifies and prints check.
Cash Check
Recipient cashes check at any bank just like a paper check.
Check security is our top concern
Here's why:
Over 60 years of security experience is built into each check
No banking information is transmitted by email so your account stays safe
The check is not attached to the email. Instead it is retrieved via link from your highly secured, online system
Recipients and banks can easily verify each check's authenticity
More benefits to emailing your checks
Be In Control
Email delivery lets you know the instant your checks are received, printed and cashed.
Save Time
Send one to thousands of checks in just seconds — up to 70% faster than your current bill-pay method.

No Subscription Fees
This isn't a service with monthly fees. It's simply a faster, easier way to deliver the checks you're already issuing.

Full Remittance
Full, free-form remittance data is sent to recipient with payment.

Access from Anywhere
Pay and receive payments anywhere, from anytime, on your laptop, PC or mobile device.

Save Money
By eliminating postage, paper and labor, you'll save $1 or more per payment.